Dr Elaine Hardy explains the success behind team Queen Elizabeth Hospital, Birmingham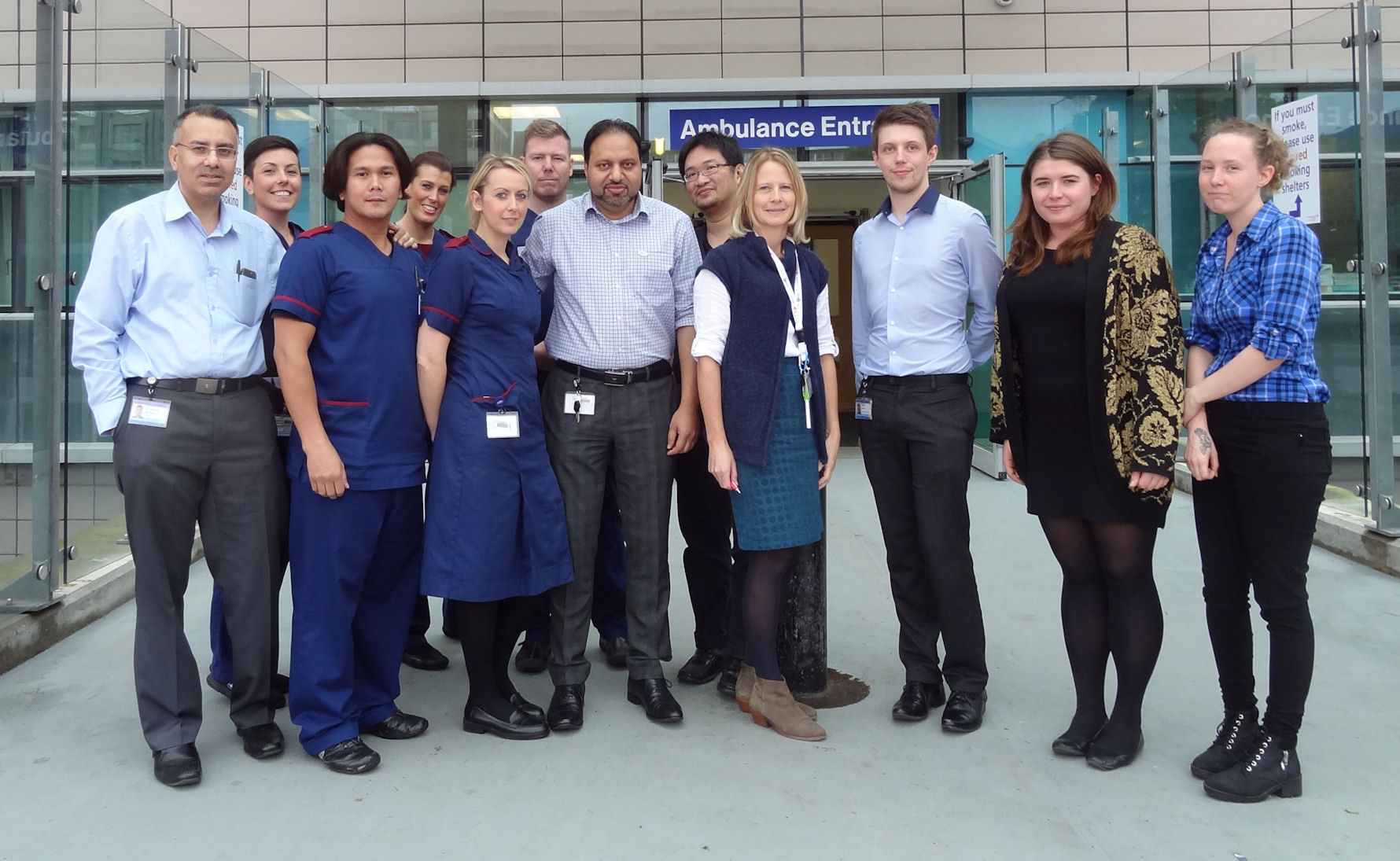 From left to right: 
Jit Monga, Emma Reeves, Ronald Carrera, Natalie Mitchell, Aisling Clarkson, Arlo Whitehouse, Asif Naveed, David Yeo, Elaine Hardy (PI), Martin Pope, Lauren Cooper, Victoria Wright.
The Principal Investigator at Queen Elizabeth Hospital (QEH), Birmingham Dr Elaine Hardy has an excellent team working on the HALT-IT trial. She explains how the trial has been so successful at QEH, randomising a total of 112 patients in the two years they have been collaborating with the trial.
"This is only part of the team. We have excellent rota coverage, which is part of the reason for the success of the trial at this site. But means that getting the team together for a photo is rather tricky! We are always running HALT-IT training sessions and informal teaching in the Emergency Department, to engage as many staff as possible. Getting our Registrars and even some of the Junior doctors involved in the trial means that there are more of us alert to potential recruits too. Other team members not pictured are Colin Bergin, Umesh Salanke, Catrin Dyer, Matthew Boal, Neeraj Bhala, Sofia Taylor & Robbie Beech."
A massive thank you from the Trial Coordinating Centre to the whole team for their contribution and hard work. Keep it up!